HKUST Air Quality Research Supersite Facility
Background
The supersite facility has been relocated next to the Lo Ka Chung IAS Building and the Conference Lodge on the east side of the campus of The Hong Kong University of Science and Technology (HKUST). The facility is built on a cliff facing Port Shelter and Silver Strand Bay, which is a rural area with little residential or commercial development.

The facility is composed of a weather-proof air-conditioned modular house of 80 m2, which contains 10 sample inlets and an optical window for instrumentation, a 10-m high automatic weather station and an outdoor plinth area for 8 samplers.

The facility is used for a number of air quality monitoring projects, including those in collaboration with other institutions as well as the Hong Kong Environmental Protection Department (HKEPD).
---
Location of HKUST.
HKUST is on the east coast of Hong Kong, facing Port Shelter and Sai Kung West Country Park. The South China Sea is farther away in the southeast. Digital map from Google.
HKUST Air Quality Research Supersite at the seafront facing Port Shelter in the east.
There are no known significant anthropogenic sources nearby in Port Shelter. Digital image from Google.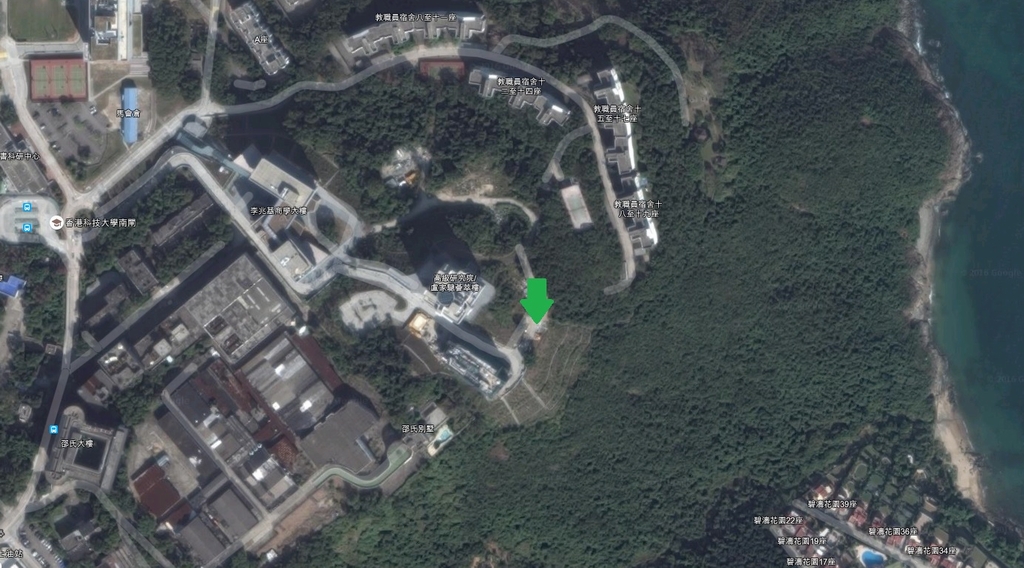 Location of Supersite: Latitude 22.332456 N, Longitude 114.266981
A Bird's eye view of HKUST Air Quality Research Supersite.
The AWS tower is located between the modular house and the outdoor samplers. Sample inlets for instruments (nominally 2 m above the checker plates) can be seen on the roof of the house.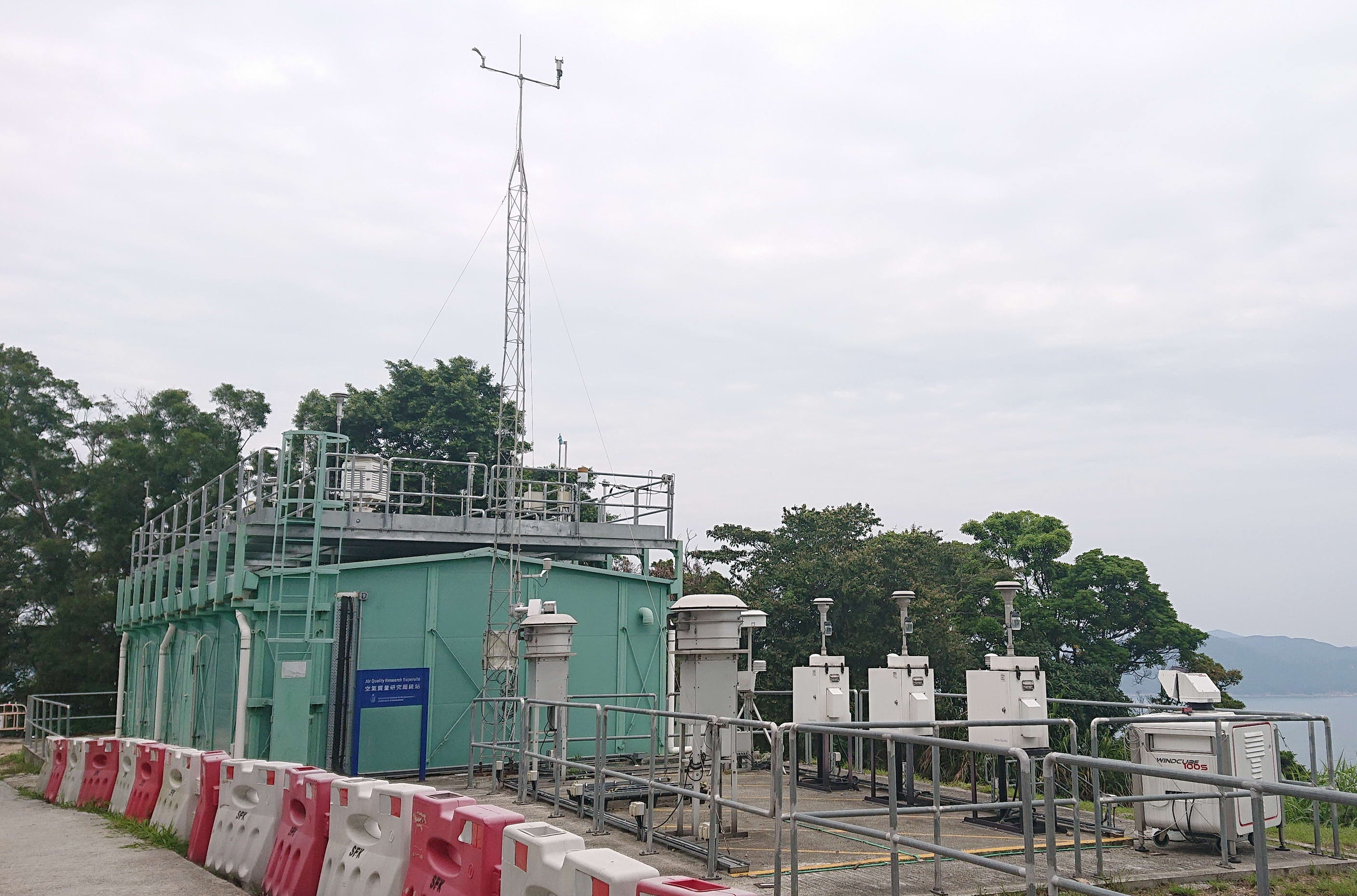 PM samplers installed at outdoor facing Port Shelter.