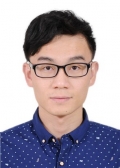 Xu YU

Research Assistant Professor, Division of Environment and Sustainability

Tel: (852) 3469 2556
Email: yuxu@ust.hk
Office: Room 4355 (Lift 13-15)

Research Area
Atmospheric reactive nitrogen species are major contributors to regional air pollution. Meanwhile, atmospheric deposition of reactive nitrogen serves as a significant pathway of N nutrient input to ecosystems. My work focus on exploring the sources, processes, and sinks of atmospheric inorganic and organic nitrogen species to help evaluate the diverse environmental and health effects of reactive nitrogen.
Research Interests
Nitrogenous aerosols
Organic nitrogen
Atmospheric nitrogen deposition
Analytical method development for atmospheric applications
Representative Publications
Jinjian Li, Xu Yu, Qianfeng Li, Shan Wang, Jian Zhen Yu. Online Measurement of Aerosol Inorganic and Organic Nitrogen Based on Thermal Evolution and Chemiluminescent Detection. Atmospheric Environment, 2022, 271.
Xu Yu, Qianfeng Li, Yao Ge, Yumin Li, Kezheng Liao, Xiaohui Hilda Huang, Jinjian Li, Jian Zhen Yu. Simultaneous determination of aerosol inorganic and organic nitrogen by thermal evolution and chemiluminescence detection. Environmental Science & Technology, 2021, 55, 11579-11589.
Xu Yu, Yuepeng Pan, Wei Song, Sheng Li, Dan Li, Ming Zhu, Huaishan Zhou, Yanli Zhang, Dejun Li, Jianzhen Yu, Xuemei Wang, Xinming Wang. Wet and Dry Nitrogen Depositions in the Pearl River Delta, South China: Observations at Three Typical Sites With an Emphasis on Water‐Soluble Organic Nitrogen. Journal of Geophysical Research: Atmospheres, 2020, 125, e2019JD030983.
Xu Yu, Dejun Li, Dan Li, Guohua Zhang, Huaishan Zhou, Sheng Li, Wei Song, Yanli Zhang, Xinhui Bi, Jianzhen Yu, Xinming Wang. Enhanced Wet Deposition of Water-Soluble Organic Nitrogen During the Harvest Season: Influence of Biomass Burning and In-Cloud Scavenging. Journal of Geophysical Research-Atmospheres, 125, e2020JD032699.
Xu Yu, Qingqing Yu, Ming Zhu, Mingjin Tang, Sheng Li, Weiqiang Yang, Yanli Zhang, Wei Deng, Guanghui Li, Yuegang Yu, Zhonghui Huang, Wei Song, Xing Ding, Qihou Hu, Jun Li, Xinhui, Bi, Xinming Wang. Water Soluble Organic Nitrogen (WSON) in Ambient Fine Particles Over a Megacity in South China: Spatiotemporal variations and Source Apportionment. Journal of Geophysical Research-Atmospheres, 2017, 122: 13045–13,060.